CASE STUDIES | AL KASS & AL DAWRI TV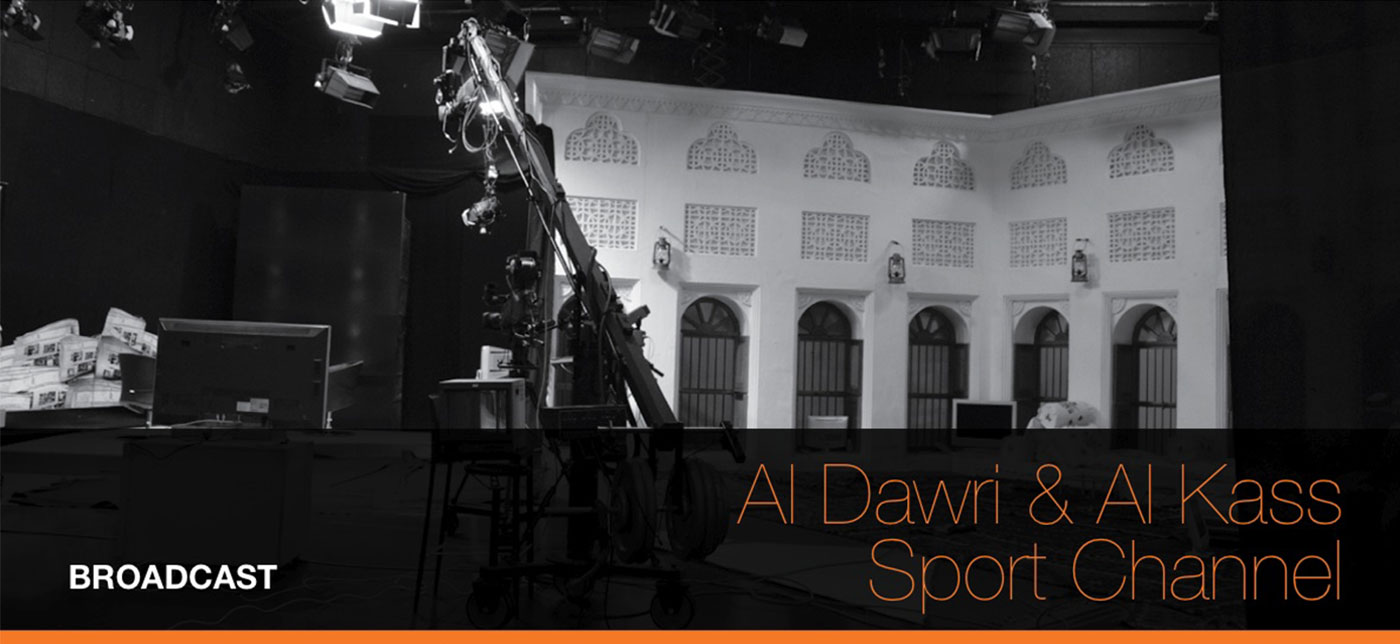 BROADCAST SYSTEM
Project – Al Dawri & Al Kass
Industry – Broadcast
Award Date – March 2007
Completion Date – June 2008
Role in Contract – Contractor
Location – Al Kass & Al Dawri TV
Techno Q Project Manager – Ziad Al Kaaki
Client – Al Dawri & Al Kass
Equipment – Apple Server Xserve model BugTV for playout and ingest CATDV MAM system
from squarebox Network Electronics Imac workstations Promise VTrack Qlogic
Description of the Project
Al-Kass, launched in 2006, is an Arabic Language sport channel,operating under the Qatar's public broadcast network, Qatar Radio and Television Corporation.
Techno Q and its partner New ATG have implemented the Video Server solution, at the very heart of the systems. In detail this means that Al-Kass & Al Dawri TV has chosen a BVS (Broadcast Video server) system with editing functions based on FCP (Final Cut Pro) software from Apple.
This is considered as the core oth the TV station and the most important part in any TV Channel. A SAN (Storage Area Network) is part of this system based on Apple Xserve. Apart of the Xserve servers we have a playout system provided by BugTV program. This controls all the playout functionality, and is considered as the leading system in this field.
The unique competitive assets of these solutions are: the simplicity of the design provided by NewATG, the long-term stability provided by the Mac UNIX OS, the redundancy and fault tolerant application, the flexibility of replacement of the components and peripherals.
Techno Q plays an important role as the local system integrator in Qatar, providing daily interface and support for the client.
Along with the above systems the project includes design, implementation, along with training and maintenance support.