CASE STUDIES | AL SHAQAB EQUESTRIAN ACADEMY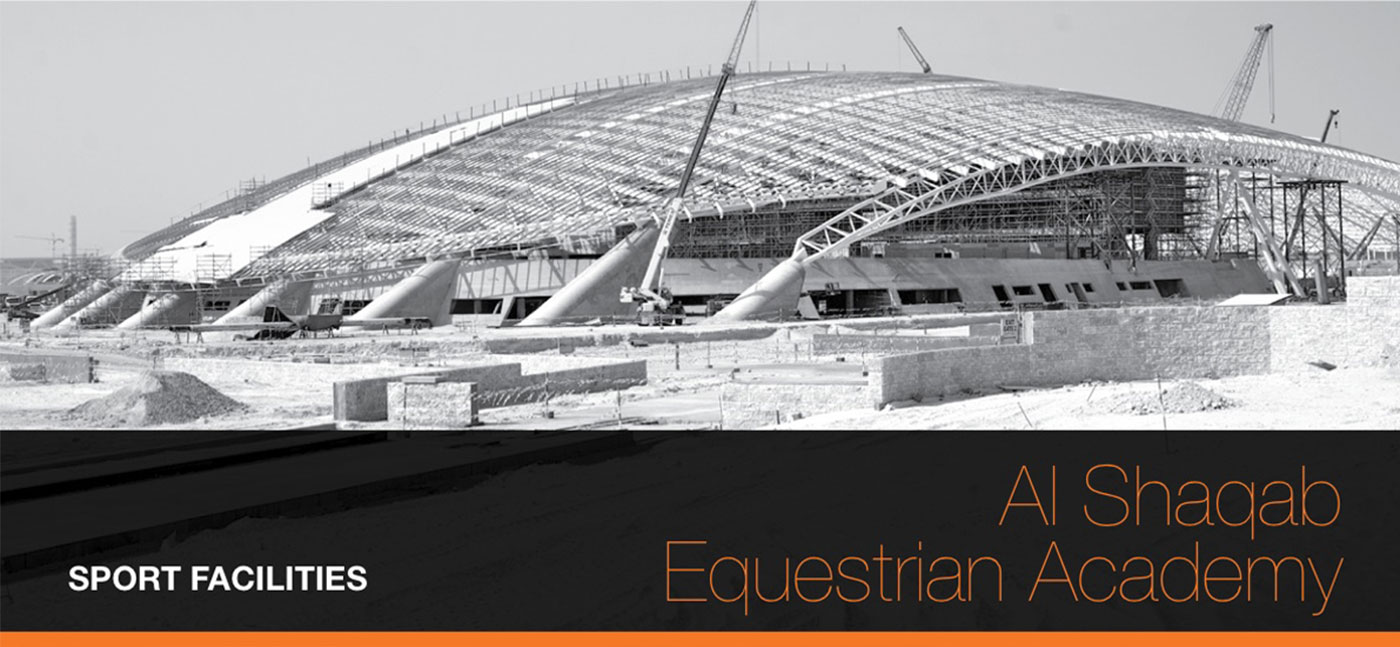 AUDIOVISUAL SYSTEM
Project – Al Shaqab Equestrian Academy
Industry – Sport Facilities
Award Date – February 2008
Completion Date – Early 2009
Role in Contract – Subcontractor
Location – Education City
Techno Q Project Manager – Mahesh Chaudry
Client – Gulf Leighton
Equipment – Mediamatrix digital signal processor, JBL speaker,
Crown amplifiers, Shure microphones
Description of the Project
A new center of equestrian excellence for the displays, training, care, and breeding of Arabian horses is taking shape with Education City. Known as Al Shaqab Academy, the project aims to provide the region's first-of-its-kind equestrian facilities spread over an area of 800,000 sq m. It will include state-of-the-art stables, a ride school with a covered indoor training arena supported by stables for horses and ponies; and equestrian club for private members with function rooms, recreational and dining facilities, a museum with an exhibition area, and a library. It also includes a five-level-back-to-back Grandstand – half of which faces the indoor arena and the other half towards the outdoor arena. AL Shaqab features a dynamic architectural design highlighted by a central horseshoe shape.
Techno Q's scope of work includes the Audiovisual and Broadcast infrastructure systems for the conference, training rooms, stables, warm-up, indoor and outdoor arena. Fixed broadcasting cameras cover the indoor and outdoor arena, allowing the recording and internal distribution.
All the facility areas are covered by the public announcement and the evacuation system.
Each area has an independent rack-room, but all of them interlinked to the master control room, which allows the monitoring and system check-up.
Most importantly, depending on the size and the needs of the event taking place, any signal can be routed all through the area or zoned accordingly.