CASE STUDIES | AMERICAN SCHOOL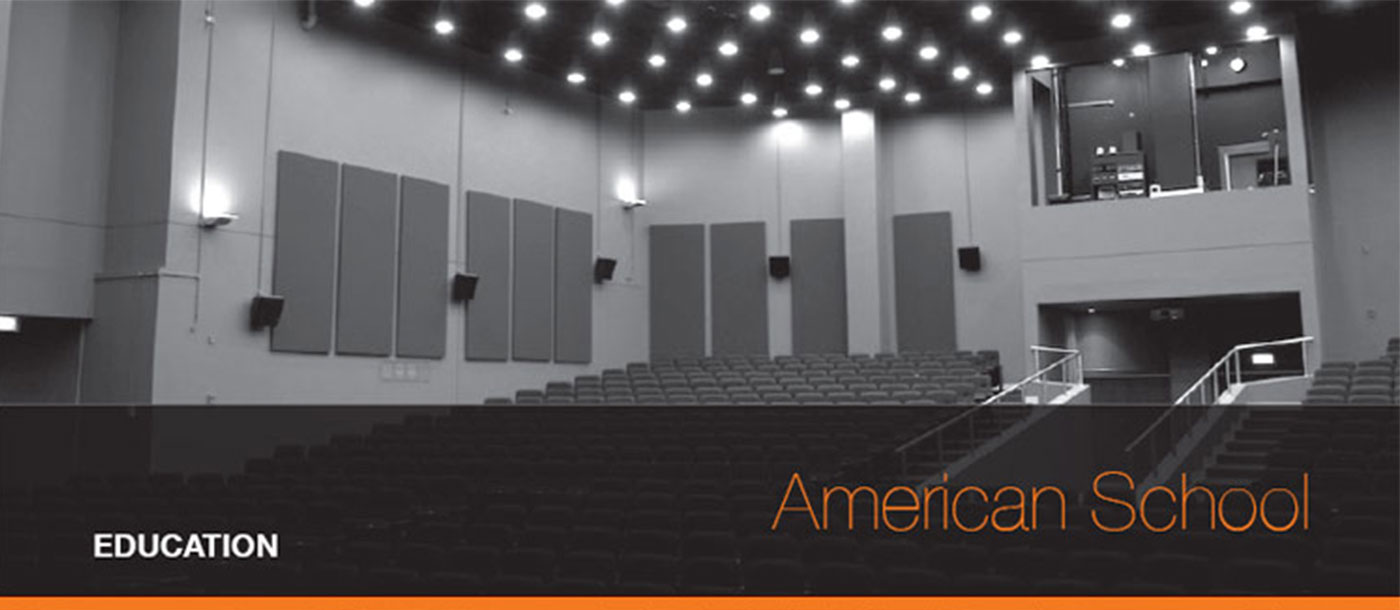 AUDIOVISUAL AND LIGHTING SYSTEMS
Project – American School
Industry – Education
Award Date – January 2007
Completion Date – End of 2007
Role in Contract – Subcontractor
Location – Al Rayyan, Doha
Techno Q Project Manager – Liyakath Khan
Client – Al-Sraiya
Solutions – Audiovisual System, PA, Master clock, Theatre Lighting, Théâtre AV system
Equipment – JBL (speakers), Ateis/Audio Technical/BSS/DBX/Sound Craft/USL (Sound system), Creston (System control), Extron (AV switching and processing,iWeiss (fly gear), Crown, Denon, HP, Lexicon,Panasonic, Samsung, Sanyo, Philips Lighting, ACME/Martin/strand lighting (stage light) and Lutron/Zero88(light dimming and control)
Description of the Project
The American School of Doha,founded in 1997, faced dramatic expansion in 2007 , in order to welcome more than 1300 students in the Middle and High School. The new facility includes a new library, dining hall, 2 computer labs, 2 presentation rooms, 8 science labs, 6 project rooms, recreation areas,fitness centre,25 meter indoor swimming pool, 630 seat theatre, 4 art studies, and musical chorus room.
Techno Q has been appointed as the audiovisual supplier, providing and installing the smart classroom equipment, including; projectors, data show systems and screens. Techno Q added the Public Announcement and Master Clock systems for the common areas and all classrooms.
Techno Q has also been required to design and implement an Audiovisual and Lighting solution for the Theatre. It boasts one of the most advanced facilities in Doha of its kind, allowing any form of live theatre or music performance, fully equipped orchestra pit and finally, move projection. Three moving cameras are centrally controlled to tape any performance on stage.
Acoustic panels fixed on the wall control the base sounds and reflector panels are placed on the ceiling above orchestra pit for reflecting harmonic sounds to the audience.
The lighting system includes 160 dimmable overhead lights and theatre lights fielded by profiles, Fresnels,and intelligent moving heads.