CASE STUDIES | GEORGETOWN UNIVERSITY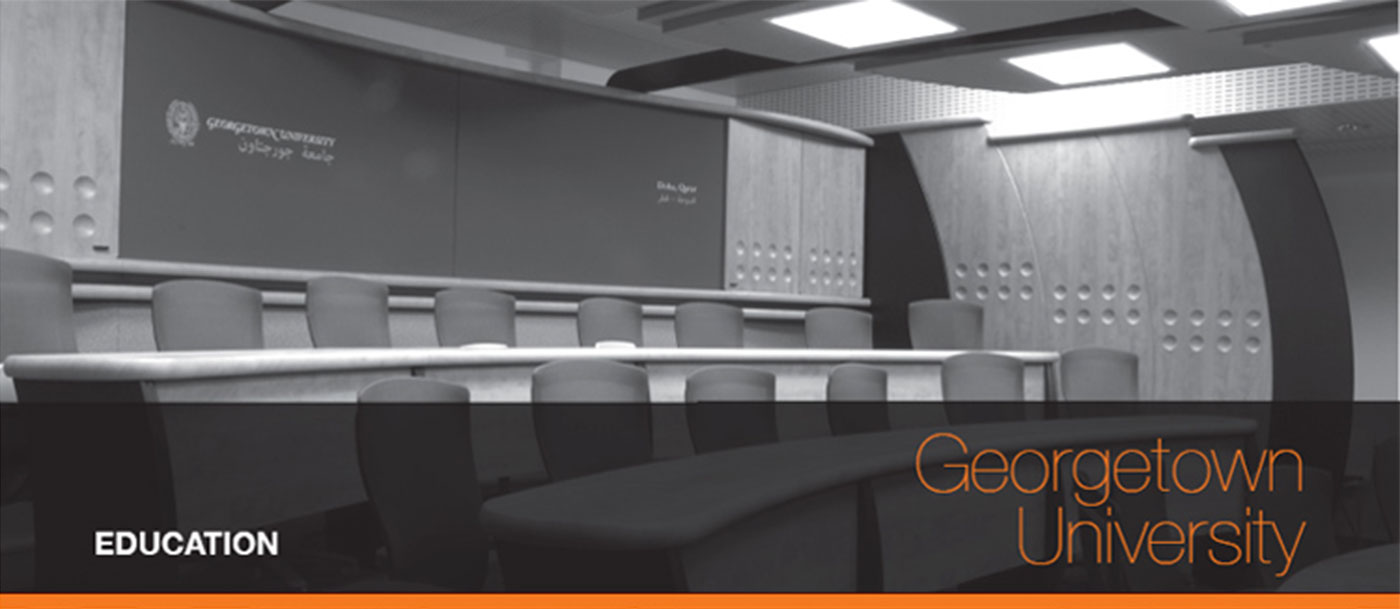 AUDIOVISUAL SYSTEM
Project – Georgetown University
Industry – Education
Award Date – September 2007
Completion Date – January 2008
Role in Contract – Contractor
Location – Education City, Doha
Techno Q Project Manager – Abdula Alansari
Client – Georgetown University SFS – Qatar
Equipment – Polycom Real Presence, Experience High Definition (RPX HD)
Description of the Project
Located in Qatar's capital city, Doha, the Georgetown University School of Foreign Service is the first campus of the Walsh School of Foreign Service In the region. The program provides an undergraduate degree in international politics.
The Georgetown University School of Foreign Service in Qatar has launched its "Global Classroom'to link with its campus in Washington DC.
The AV System is comprised of the Polycom RealPresenceTM Experience High Definition (RPXTMHD) technology, which make real-time video conferencing more transparent, thus improving the connection between the students and their professors as the technology provides a more natural interaction between learners and faculty, as well as their peers. The Polycom RPX HD hides the cameras, microphones, speakers, remote controls and other peripherals associated with video conferencing from sight, providing a seamless experience without distraction. The result is a clutter-free, one-touch-and-go-conferencing suite which immerses those who experience it, in an almost 'across-the-table' productiv meeting.
Professors are able to make direct eye contact and experience the audio as though both parties were in the same room, thanks to the strategically installed microphones and unique camera, housing twin-lenses, which blend and process the images in a somewhat panoramic environment.