CASE STUDIES | KHALIFA STADIUM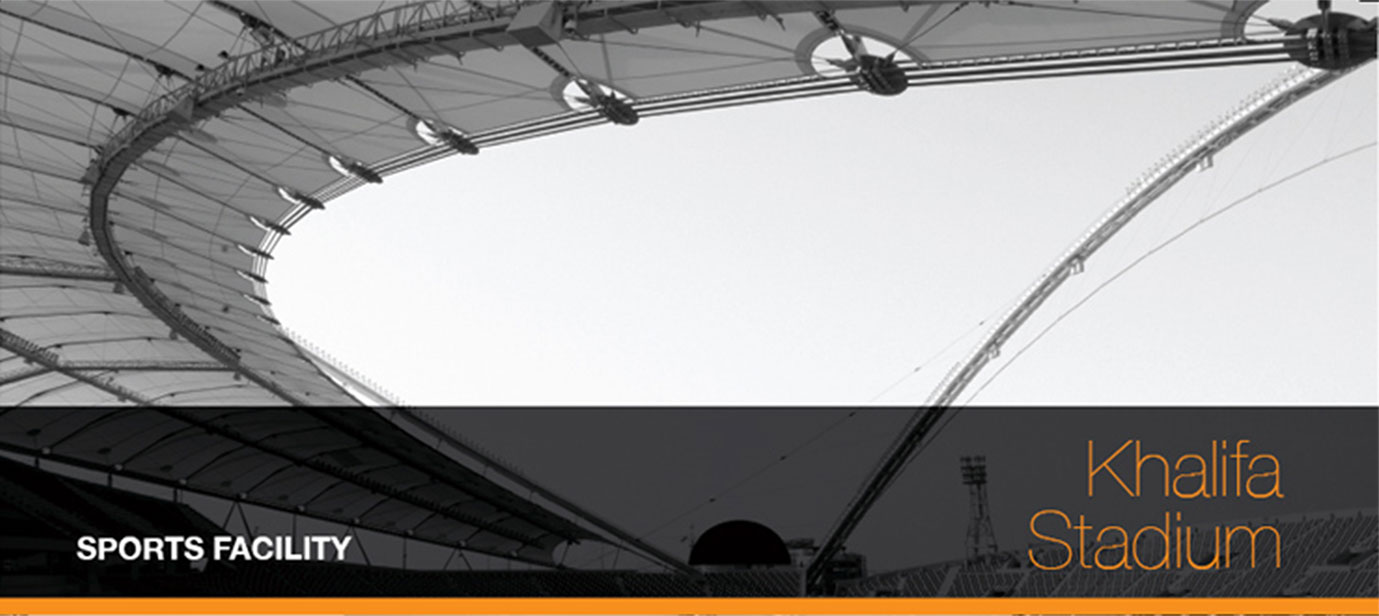 AUDIOVISUAL SYSTEM
Project – Khalifa Stadium
Industry – Sport Facility
Award Date – October 2004
Completion Date – January 2005
Role in Contract – Subcontractor
Location – Doha,Qatar
Techno Q Project Manager – Abdulla Alansari
Client – Sixco/Midmao JV
Address – P.O Box: 2350 Doha,Qatar
Description of the Project
Audiovisual Equipments: Sound system, Media Broadcast Cabling, TV Distribution, Videoscreen Control Room Equipment.
Nature of the Audiovisual System and its complexity: The installed Sound System  for Khalifa Stadium is based on the Peavey MediaMatrix & Control Matrix from control and operations point of view. Signal routing and transporting is achieved using the CobraNet technology which employs specific A/D & D/A converters as well as 100Mb Ethernet network infrastructure. Systems inputs (sources and microphone tie-lines) are fed to a 24ch mixing console from SounCraft; the outputs are then connected to recording devices and to A/D CobraNet converters (bridges) to be processed and routed. The MediaMatrix does all the required digital processing using special software in order to "tune" the system acoustically to fit the stadium requirements.
Zone paging, source selection,and volume controlling is achieved using the COntroMatrix system from Peavey which works in conjuction with the MediaMatrix to achieve the overall required system flexibility. The system also provides priority input for emergency voice-evacuation message triggered by the fire alarm system. As far as system reliability is concerned,the system is designed to have a complete
Redundant network of CobreNet and MediaMatrix including the Ethernet Network.
The Front-of-House  loudspeakers design places an adequate number of loudspeaker arrays on the lighting arch (East side)and both front and rear gantries in order to have a maximum sound uniformity