CASE STUDIES | LA CIGALE HOTEL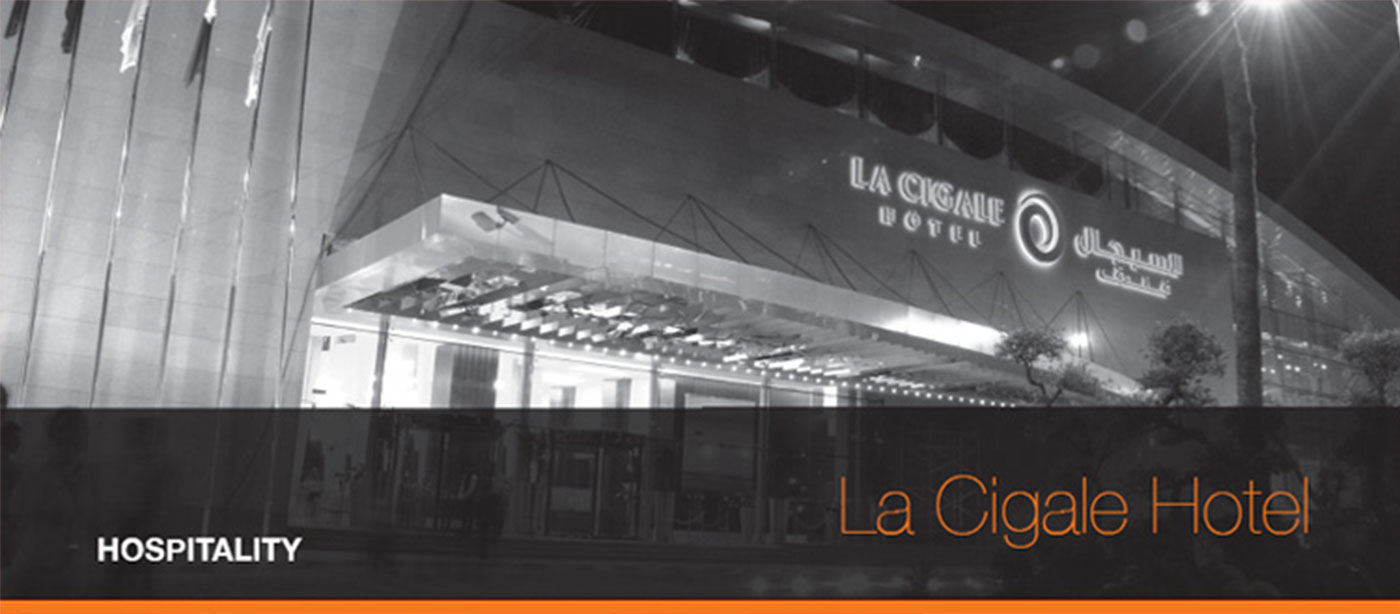 AUDIOVISUAL, LIGHTING CONTROL, HOSPITALITY MANAGEMENT SYSTEM
Project – La Cigale Hotel
Industry – Hospitality
Award Date – January 2007
Completion Date – December 2007
Role in Contract – Contractor and Subcontractor
Location – Al Sadd Area,Doha
Techno Q Project Manager – Aftab Ahmed
Client – La Cigale Hotel
Equipment – Panasonic,Extron,Creston,JBL,Drapers,MICROS-Fidelio,Lutron
Description of the Project
La Cigale Hotel is the new talk of the town with a combination 240 rooms and suites, complete with a gourmand shop,sky view cocktail bar and three international restaurants. The opening of such luxurious eye-catching hotel in the heart of Doha offered the opportunity to showcase the benefits of intelligent interior lighting. The Lutron Grafic 6000 is a centralized lighting control solution; interfacing comfortably with AV, BMS and Security systems, due its ease of use as well as being modular. At La Cigale Hotel, advanced, proven technology is now used for a new way of managing the visual environment; the hotel team can now control lighting scenes in and creation of shadows, creating dynamic environments, and scheduling the changes for each zone. All this can be done by a single control panel, which overcomes a cumbersome collection of controllers cascaded along wall surfaces.
Techno Q team has designated the entire audio visual System for the Hotel, studying the best audio ambiance and exceptional sound quality combined with maximum flexibility for each area; from the swimming pool and the gym to the piano bar. Techno Q engineers chose specific equipment to design unique configurations,for each area, suited to their environmental needs. Not only that; all the Audiovisual equipment elements are controlled by a single centralized system to guarantee the maximum efficiency and user-friendly interface. The design for the Terrace needs mention; equipped with two 6mtx4mt screens and two 10,000 ansi-lumen projectors, guaranteeing 100% quality, larger than life images. It is therefore conceivable to be considered as the preferred location in town for sport and international event viewing.
La Cigale Hotel chose MICROS-Fidelio as its hospitality Management System; Opera PMS, Micros POS and Materials Control. La Cigale Hotel will benefit from having chosen MICROS-Fidelio as it's a modular and scalable solution,providing real-time, web-based reporting, which allows the management to make critical business decisions quickly. OPERA's functionality is robust and provides management with unparalleled tools for customer relationship management, forecasting and report writing.