CASE STUDIES | LUSAIL VISITOR CENTRE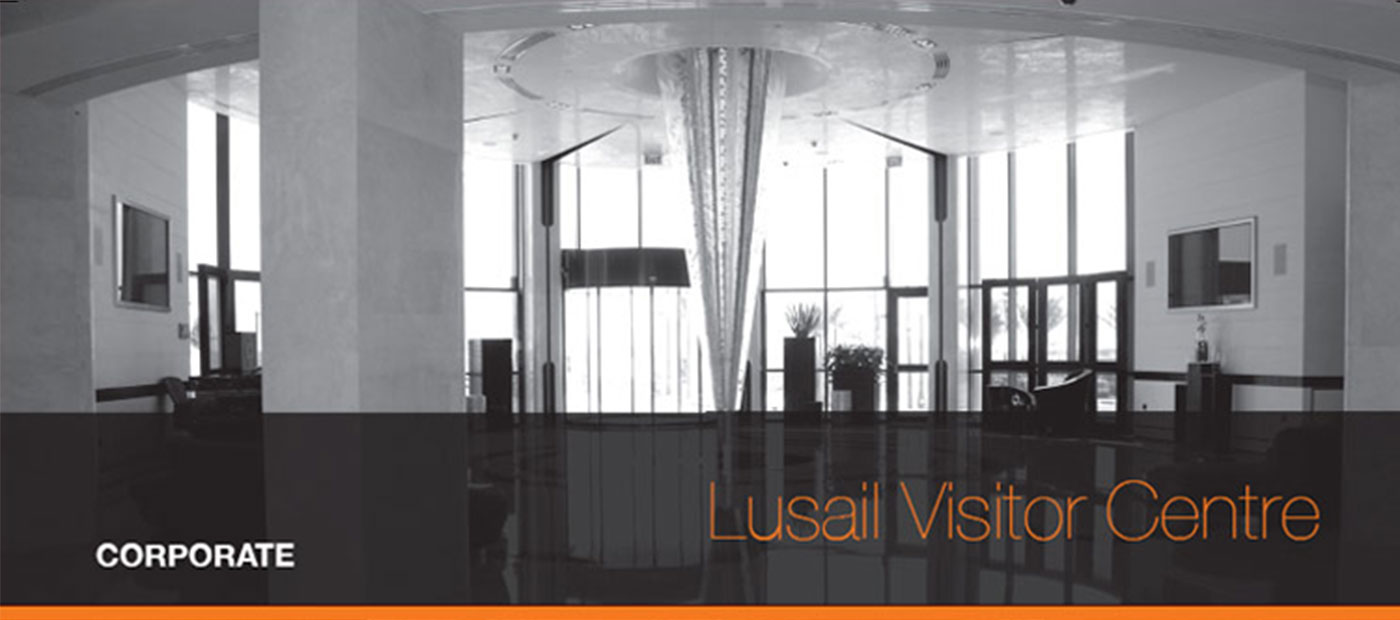 AUDIO & LIGHTING CONTROL SYSTEM
Project – Lusail Visitor Centre
Industry – Corporate
Award Date – June 2006
Completion Date – November 2006
Role in Contract – Subcontractor
Location – West Bay, Doha
Techno Q Project Manager – Madhu Puttur
Client – Aroon
Equipment – Plasma – Panasonic, Vide Wall Orion, Motorized Projection Screen – Draper, CD/DVD Player – Denon, Ceiling speaker – JBL, Control System – Creston and Matrix, Switcher – Extron, Lighting Control – Luton
Description of the Project
The Lusail Development Site, located at the south end of Lusail, near West Bay, will become one of the most attractive and awe-inspiring homes for 200,000 people. Opened in June 2007, the Lusail Development Site provides a dazzling, though realistic view of Lusail's lifestyle and sense of luxury.
The excellence of the Lusail project is reflected by the quality of solutions provided, namely the Audiovisual and Public Address system. Techno Q has designed customized solutions, choosing only the top-quality AV equipments; comprising sixty-four Panasonic 50 ''plasma TV's together with a multi-media control system, fourteen projectors and four 84''video walls located in the VIP lounge and the lobby. The control system allows various videos to be shown simultaneously, each chosen from any one of seventeen sources (including DVD, satellite TV and data files, amongst others).
Congruently, the public-address system ensures that the Lusail staff communicate to the public, with ease, thus guaranteeing a high standard of security. Techno Q has also designed and equipped a thirty-seat AV theatre, with a Dolby Surround system and Panasonic Projector. This professional theatre has been designed to host press conferences, sales presentations and VP events.