CASE STUDIES | Qatar University-College of Pharmacy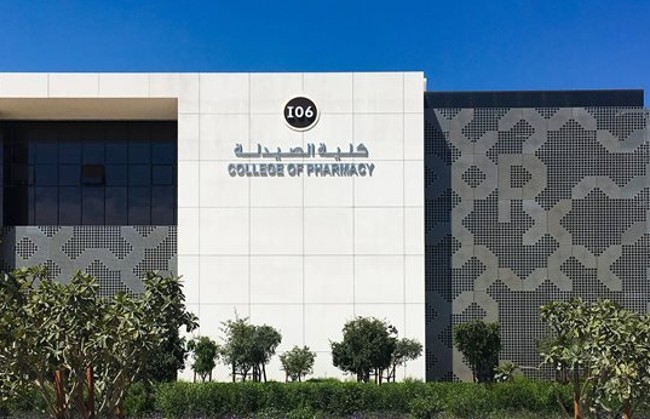 AUDIOVISUAL SYSTEM
Project – Qatar University – College of Pharmacy
Sector – Education
Location – Doha
Solution -Installation of audiovisual systems
and digital signage systems
Techno Q Project Manager – Mohanad Is-Hak
Description of the Project
Qatar University is the premier government university in the State of Qatar and is considered a fundamental base for educational growth in the region. In accordance with the Qatar Vision 2030, Qatar University has been very keen to invest in the expansion of facilities to support the education sector in Qatar. A major element of this expansion is the College of Pharmacy. Techno Q which is an audiovisual technology company has had the opportunity to partner with this vision and has played a pivotal role in providing the latest audiovisual technology to the College of Pharmacy, commencing from design to complete functional solutions.
0
Learning Resource Center
Techno Q implemented a unique solution for various areas within the college. This included classrooms, teaching labs, learning resources center, discussion rooms, meeting rooms, auditorium, and all public areas. The use of technology today is very much needed for the educational sector, Techno Q ensured the successful completion of the installation of audiovisual solutions to ease the interaction between the students and lecturers.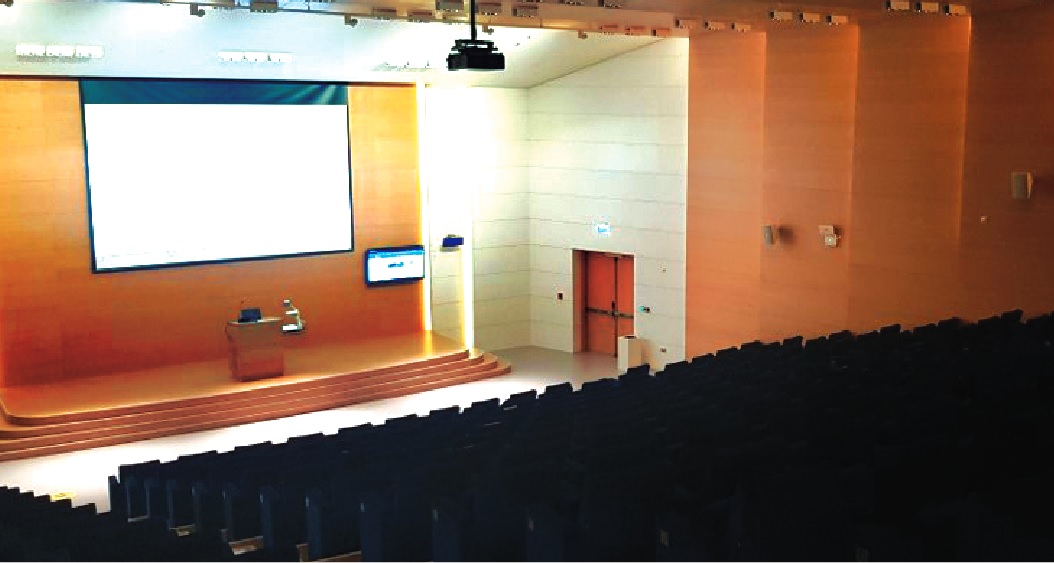 Installation of audio solutions that included different types of microphones, speakers, and other visual devices in addition to high-resolution projectors, motorized screens, and interactive screens along with annotation solutions to facilitate and maximize the flexibility of communication within classes.Integrating recording systems in each teaching space and providing encrypted HD cameras with recorders to enable the recording of all lessons in the main headend database. This helps users to recall any class session at any required time. Built-in control touch panels are installed within unique teaching stations with AV input and output to ensure easy navigation and interactivity. This has been designed and implemented to provide users with instant access to any required data. Large wall interactive screens and video/audio conference solutions in all the meeting rooms and board rooms. This provides an exceptional environment for sharing knowledge, preparation, and development resulting in efficient staff meetings.
A large 222" motorized screen from Draper and a Panasonic laser projector with a special lens to maintain the throw distance, a stand-up podium with a cable cubby for easy connectivity for the instructor, and a gooseneck microphone in addition to a document camera within the podium side drawer for the Auditorium. In addition, an advanced sound system including wall-mounted speakers and Trantec wireless handheld and Lavaliere Microphones, a Translation system from Shure, two-touch panels from Crestron, one fixed to the podium on the stage, and another wireless touch panel. This has helped enliven the auditorium with the state-of-the-art audiovisual solution.
All spaces were equipped with a centralized room scheduling solution with booking screens located outside each door fully integrated with the Microsoft Exchange calendar. This enables the administration to easily book any room or arrange an advance booking for each space based on the user's requirements. Furthermore, all the public areas are provided with digital signage screens with centralized sources selection, which is not limited only to wayfinding but covers all the buildings in an accurate manner in addition to the active public address systems. All systems have sensors installed to ensure the lowest power consumption. These sensors will detect if the system is idle for 10 minutes and sets the equipment into a "rest mode". As a firm believer in sustainability and a green environment, such features are carefully and thoroughly studied by Techno Q. The college of pharmacy has dramatically upgraded the audiovisual system enhancing communications between students and professors, leveraging the standards of flexible communications.
The installation of audiovisual solutions with state-of-the-art technology has helped the university in interactive learning and collaboration, engages both current and prospective students, promotes a wider selection of teaching tools, better teaching aid for the lecturers, and learning for the students, also encourages students with various learning disabilities. Techno Q has not only been able to understand the audiovisual needs of the College of Pharmacy and provide a customized solution but looks forward to maintaining and manage the systems thus contributing to the University and to the education sector of Qatar