CASE STUDIES | TEXAS A & M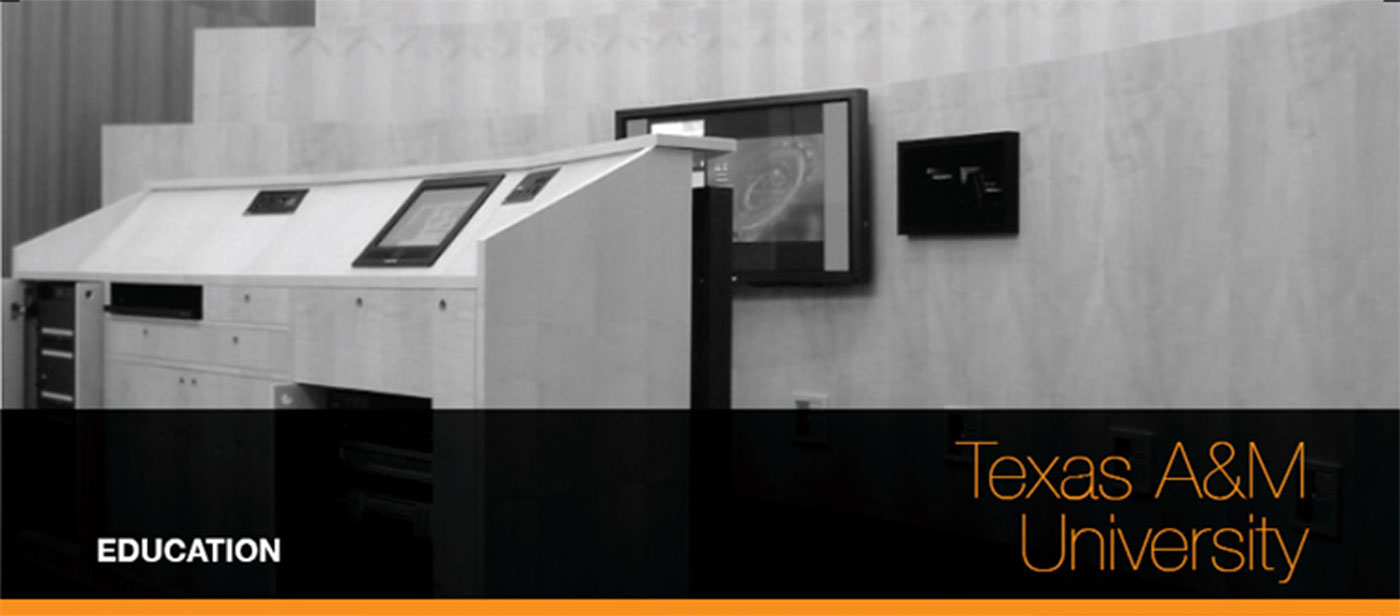 AUDIOVISUAL SYSTEM
Project – Bridge Arts & Science(Texas A&M)
Industry – Education
Award Date – May 2003
Completion Date – January 2004
Role in Contract – Subcontractor
Location – Doha,Qatar
Techno Q Project Manager – Abdulla Alansari
Client – Contraco/ Midmac JV(Dr.Sameer Banna)
Description of the Project
Audiovisual Equipment : Multimedia Projectors, Projection Screens, Computer Interfaces, Document Cameras, Control System, Video & Audio conferencing Systems, Assistive Listing System, installed in 58 Classroom and Meeting Room as well as 3 Lecture Halls.
Nature of the AV System and its complexity: The audiovisual solution system in this project is designed to be operated seamlessly via touchscreens located in each room with sources (inputs/outputs) preconfigured for various application in each room allowing instructors to use the room immediately for lectures or distance learning. It is based on high standard components optimizing application/functionality expectations and connectivity principles.
Project Management and Planning : The project management and planning approach in Texas A&M was based on the concept of procuring "pre-made" interconnections and preparing all the racks and equipment setup/programming off site to minimize site interventions is and be ready for installation in a short time.