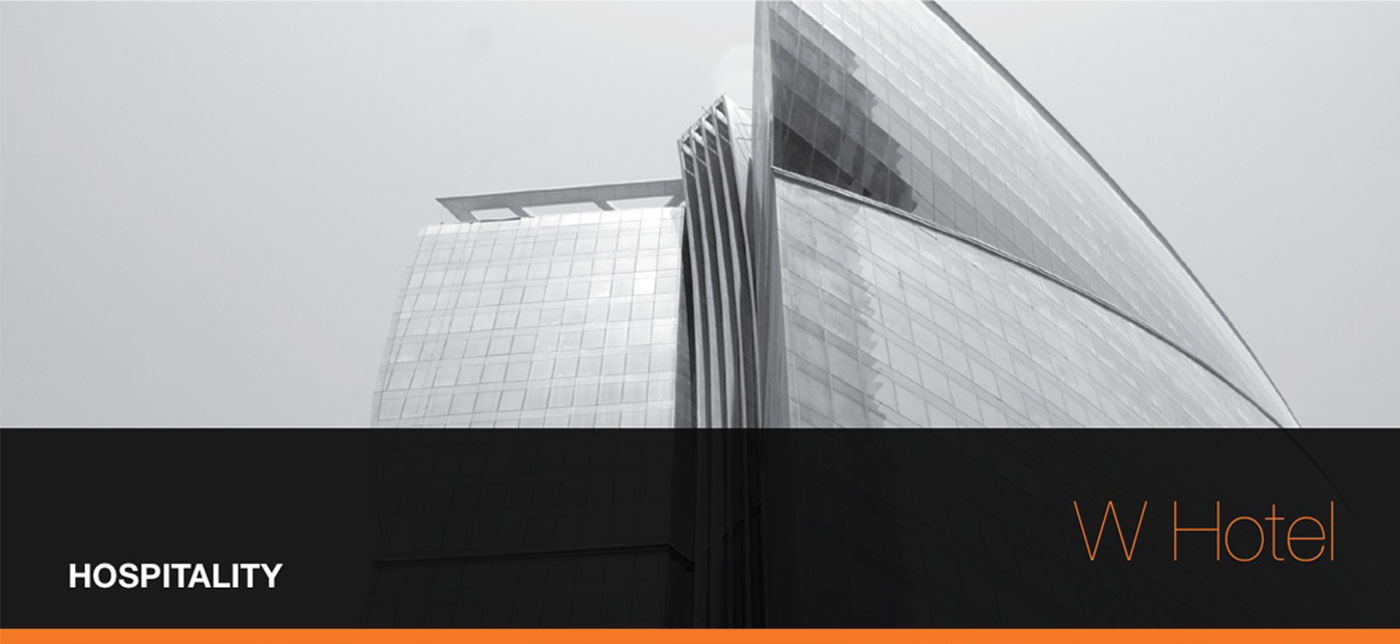 AUDIOVISUAL & HOSPITALITY SYSTEMS
Project – W Hotel
Industry – Hospitality
Award Date – December 2007
Completion Date – October 2008
Role in Contract – Subcontractor
Location – West Bay, Doha
Techno Q Project Manager – Andrew Varas
Client – Multiplex
Audiovisual Equipment – JBL speakers, Creston control, Extron, Panasonic,
BSS London Blu signal processors, Crown ampliphiers
Hospitality Equipment – Opera PMS, Opera Sales & Catering, MICROS point of sale
Description of the Project
W Doha Hotel is the urban sanctuary for delicious meals, relaxing spa treatment, and beautiful stay. Open in early 2009 it boasts 156 serviced apartments, from studio-size to spacious 160 square meter-two-bedroom suites in addition to the spectacular WOW Suites.
Techno Q has provided the Hospitality System backbone through the Opera and MICROS solutions, which will manage the booking, catering services, and point of sales operations.
Techno Q has been also in charge of the development and commissioning of the audio visual solutions, from the Live Areas (restaurants, bazaar, lobby, and entertainment area) to the ballroom and two multimedia rooms.
W Hotel is not only a 5-star hotel, it's a hospitality experience, made of top edge technology, design perfection, and including atmosphere. That's why Techno Q team is working closely with the W Hotel designers to make sure that each detail and equipment first perfectly and harmoniously with the interior decoration. Particularly for the so-called WOW Suites, equipped with state of art audiovisual equipment such as LCD Flat Panel Television and iPod docking stations.
The background and foreground music systems control each zone, from the Spa area to the Crystal Lounge. The nightclub is fully equipped with high standard DJ station for mixing and distributing the sound.