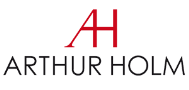 Motorised, retractable, foldable monitors and cutting edge solutions for enhancing communication in meeting and conference rooms based on the latest technology with Danish design and 25 years of professional AV craftsmanship.

Audiotechnica creates high-performance microphones, headphones, wireless systems, mixers and electronic products for home and professional use.
Barco designs technology to enable bright outcomes around the world. Seeing beyond the image, they develop sight, sound, and sharing solutions to help you work together, share insights, and wow audiences. Barco has a team of 3,500 employees, located in 90 countries.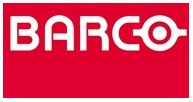 Beyerdynamic, based in Berlin, Germany, manufactures, sales and service microphones, headphones, wireless and conference systems for the world-wide professional audio community.


At the crossroads of interactive digital signage and experiential marketing, Brandfirst creates inspiring user experiences for stores, exhibitions, convention centers, cultural, entertainment and advertising spaces based on digital interactive technologies.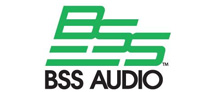 Top end professional Audio Signal Processing provider
Chief is an industry leader in mounts, racks and interactive solutions with more than 30 years of proven product and service excellence.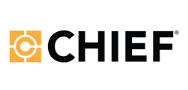 From its humble beginnings in 1947, Crown International has grown to become one of the world's largest and most respected manufacturers of power amplifiers and microphones for professional audio markets.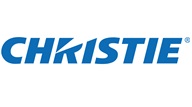 Christie is a global visual, audio and collaboration solutions company offering diverse solutions for business, entertainment and industry. Christie employs over 1,500 people globally and has installed over 100,000 projection solutions for a variety of industries, worldwide.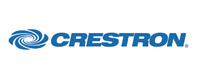 Crestron is the world's leading manufacturer of advanced control and automation systems. Offering integrated solutions to control audio, video, computer, IP and environmental systems.
DIS, Danish Interpretation Systems, offers complete solutions for simultaneous interpretation, conference discussion, voting, language distribution and software management.

From restaurants and shopping malls to nightclubs and theaters, professionals rely on dbx Professional Products to deliver unparalleled performance. Our DriveRack and ZonePRO products are designed for these applications; built to satisfy the most demanding environments.


Japan based brand Denon manufactures high-end AV equipment such as A/V receivers, DVD players, CD changers & recorders, home theatre systems and integrated amplifiers & tuners.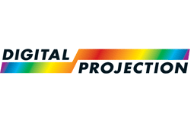 A digital imaging pioneer and industry leader, Digital Projection manufactures an extensive and expanding line of ultra high-performance 3-chip and single-chip DLP® projection systems.
Draper, headquartered in Indiana, USA, manufactures projection screens including rear projection display systems, video projector mounts and lifts, plasma display mounts, presentation easels and window shades.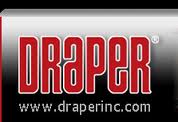 From Document Cameras, to Collaboration Devices, Sound Field Generators and Audio Visual Carts, ELMO provides the best technology for classroom & business needs.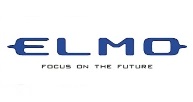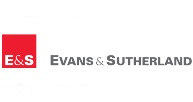 Evans & Sutherland is the world's first computer graphics company and has developed advanced computer graphics technologies for almost four decades, focusing primarily on digital planetariums and digital cinemas worldwide.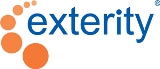 Exterity is firmly established as the global leader in enterprise IP video technology, and is the only vendor to deliver truly end-to-end IPTV and Digital Signage solutions that help organizations to harness the power of video to communicate, educate and entertain.
Extron Electronics, headquartered in Anaheim, California, USA, is a leading manufacturer of professional AV system integration products including AV control systems, computer-video interfaces, switchers, matrix switchers, distribution amplifiers, audio amplifiers, speakers, twisted pair and fiber op

Since 1996, HAGOR Products GmbH develops and produces mount systems for the presentation technology. Made in Germany – special solutions adjusted to individual specifications as well as a selected trade take part in their assortment, which meets all requirements.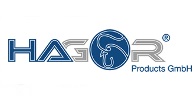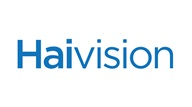 Haivision provides end-to-end video streaming solutions for encoding, recording, managing, publishing and distributing secure video content. Whether you need to deliver your live or on-demand video content over dedicated networks or to a broader Internet audience.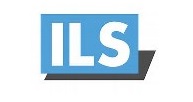 Intelligent Lectern Systems
Based in Netherlands, Intelligent Lectern Systems (ILS) is the premier source for lecterns and e-podiums that are especially suited for presenting, training, teaching, events and conferences. ILS products meet stringent norms with no compromise on reliability and out-of-the-box functionality.
JBL's well-earned reputation has placed its speakers in 70% of all professional institutions, including legendary recording studios, famous concert venues and premier movie houses.

Lexicon manufactures high-performance audio/video components, including the flagship MC-12 surround controller, and from the company's inception in 1971 to the present day, Lexicon has been recognized as a leader in digital audio processing. The company's ground-breaking multichannel technol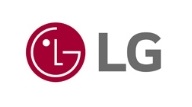 LG Electronics Inc. is a South Korean multinational electronics company headquartered in Seoul, South Korea, employing 82,000 people working in 119 local subsidiaries worldwide. LG makes electronics, chemicals, and telecom products and operates subsidiaries such as LG Electronics, Zenith, LG Display.

A Loud Technologies' brand, it's a worldwide leader in professional audio products, from loudspeakers and mixing consoles to studio and recording equipment.
The Surface Hub is a brand of interactive whiteboards developed and marketed by Microsoft, as part of the Microsoft Surface family. Microsoft Surface Hub is a multi-touch collaboration device that unlocks the power of the group.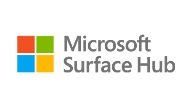 Middle Atlantic Products is part of the Commercial AV division of Legrand, North America, and has manufactured exceptional support and protection products to mount integrated AV systems in Residential, Commercial, Broadcast, and Security applications since 1979.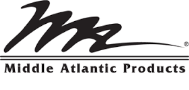 NEC Display Solutions is a manufacturer of computer monitors and large-screen public-information displays, and has sold and marketed products under the NEC brand globally for more than twenty years. The company sells display products to the consumer, business and professional market segments.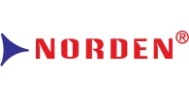 Norden brings tested electrical and optical solutions, catering to a wide spectrum of industries – Telecommunication, Building, Industrial and Utilities, Surveillance System & Public Address System. With its headquarters in UK, Norden brings British quality to the global market.
ONELAN is a global leader in the development and management of enterprise-grade technology solutions for digital visual communication, including applications such as Digital Signage, Wayfinding, Data Visualisation and Meeting Room Bookings.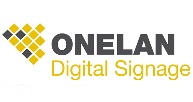 Panasonic Systems provides intelligent, turnkey electronic and communications solutions that Entertain, Protect and Inform. Monitors and Plasma Displays, mixers and switchers, video and DVD recorders, digital and analog recorder, camera and lenses. Integrated Solutions for: Digital signage, Intell


US based Peavey Electronics Corporation is one of the world's largest manufacturers and suppliers of professional audio equipment and musical instruments. Peavey Electronics also owns 5 major electronics brands, namely MediaMatrix, Architectural Acoustics, PVDJ, Crest Audio, and Trace Elliot.

Polycom, Inc. is the worldwide leader in unified collaborative communications (UCC) integrating the broadest array of video, voice, data and Web solutions for audio and videoconferencing solutions.
Prysm invented Laser Phosphor Display (LPD) technology that enables beautiful, scalable, and versatile video walls that deliver immersive and engaging visual experiences. LPD has the highness energy efficiency and lowest environmental impact of any large format display technology.

RMG is a global leader in intelligent digital signage software, providing end-to-end solutions to the majority of Fortune 100 companies.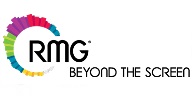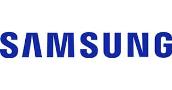 Samsung Electronics, leads the global market in high-tech electronics manufacturing and digital media.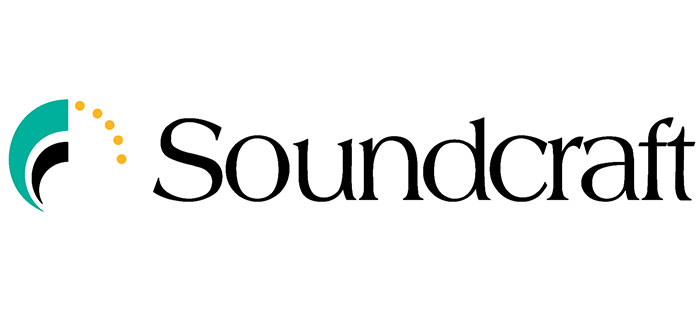 Soundcraft designs and manufactures professional audio mixing consoles for Live Sound, Theatre, Broadcast, Recording and Post- Production applications
Award-winning Swiss Digital Signage manufacturers, SpinetiX are the creators of the HMP Hyper Media Players with built-in Fusion Software, turning any digital display into an autonomous and networked device. The HMP players are compact, use low power and have a product life-time warranty.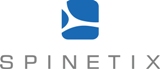 Founded in 1981,STRAMATEL is the European specialist in electronic scoreboards. Today, STRAMATEL is present in more than 80 countries and is a regular supplier to international high-level competitions.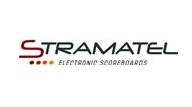 Symon Dacon is a turnkey provider of digital signage and telecommunications solutions. The company has a 28 year history within the contact centre market place and an established network of over 100 re-seller partners globally. The company has a collective install base of 2,650 sites.

Televic Conference provides solutions for a wide variety of applications that require moderated discussion, simultaneous interpretation and electronic voting. Over the years, Televic Conference has become the key provider of conference systems for many European institutions.
For almost 45 years, Vogel's solutions have been based on the talent and commitment of people who care passionately about the products they create and the customers who use them. Vogel's offers high-quality, innovative mounting solutions for AV devices suited for home and professional settings.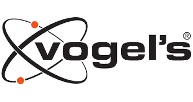 WolfVision GmbH is a manufacturer of presentation, collaboration, and knowledge sharing systems and solutions based in the Vorarlberg region of Austria.