CASE STUDIES | QATAR FINANCIAL CENTER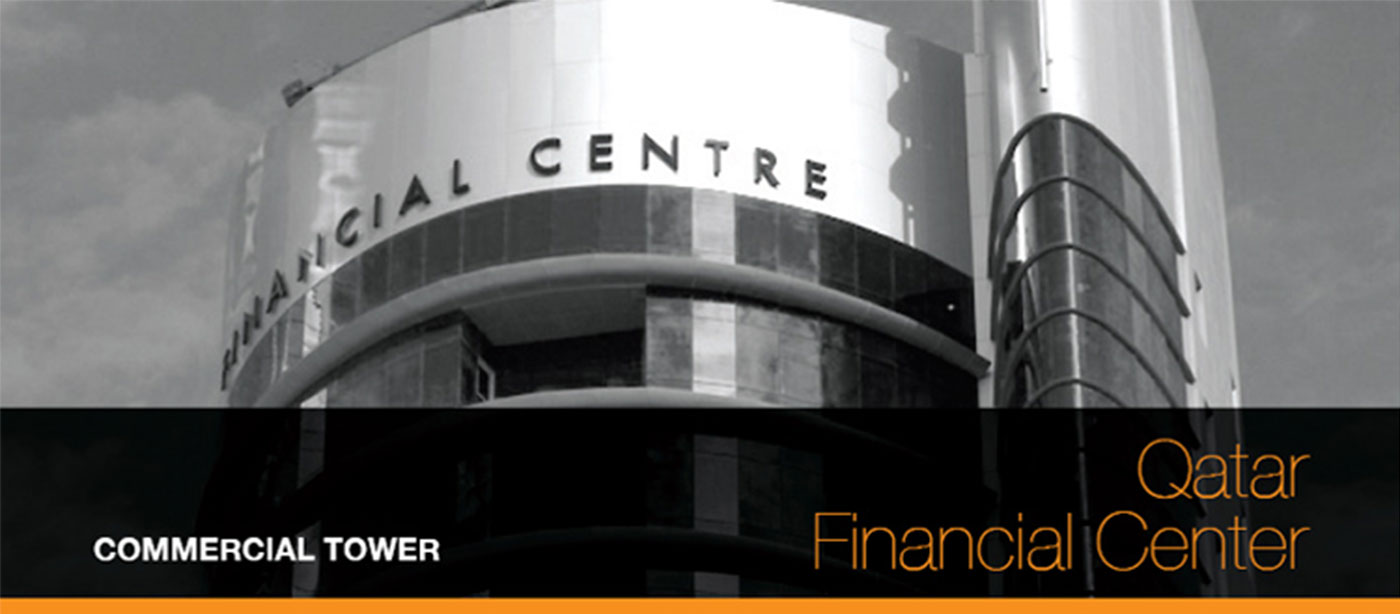 AUDIOVISUAL SYSTEM
Project – Qatar Financial CCommercial TowerCorporate
Industry – Commercial Tower
Award Date – 2006
Completion Date – 2007
Role in Contract – Contractor
Location – Doha,Qatar
Techno Q Project Manager – Abdulla Alansari
Client – Qatar Financial Center – Qatar
Equipment – Plasma – Polycom Video Conferencing System,Panasonic Plasma Displays,NEC Multimedia Projector,Orion Video Walls,Ployvision interactive Board,Denon CD/DVD Players,Wacom Interactive Tablets,JBL Ceiling speakers
Description of the Project
The Qatar Financial Centre Tower, which opened in April 2017, hosts government institutions and private-sector companies in a best-in-class business environment featuring advanced amenities.
Techno Q designed and installed a complete audiovisual and presentation system for each of nine conference rooms in the Qatar Financial Centre Tower. The system is sufficiently versatile to accommodate conferences, including video and audio conferencing; lectures; and other presentations. It is, moreover, user friendly and open ended in design, allowing for its expansion and upgrading.
In building the system, Techno Q studied different solutions for each room according to room layout, seating, use, and lighting. What it came up with was an audiovisual system that incorporates presentation items and video sources. The system comprises a video conferencing system, multimedia projector, interactive board and tablets, CD and DVD players, digital mixer, and full set of wireless, lectern, and stand-mounted microphones. And rounding out system is a touch – panel control.
To ensure, meanwhile, that end users benefit thoroughly from the system's features. Techno Q has paid particular attention to training. The company organized two sessions. The first focused on technological features and targeted the tower's IT team, and the second was dedicated to common procedures and aimed at the facility's support staff.