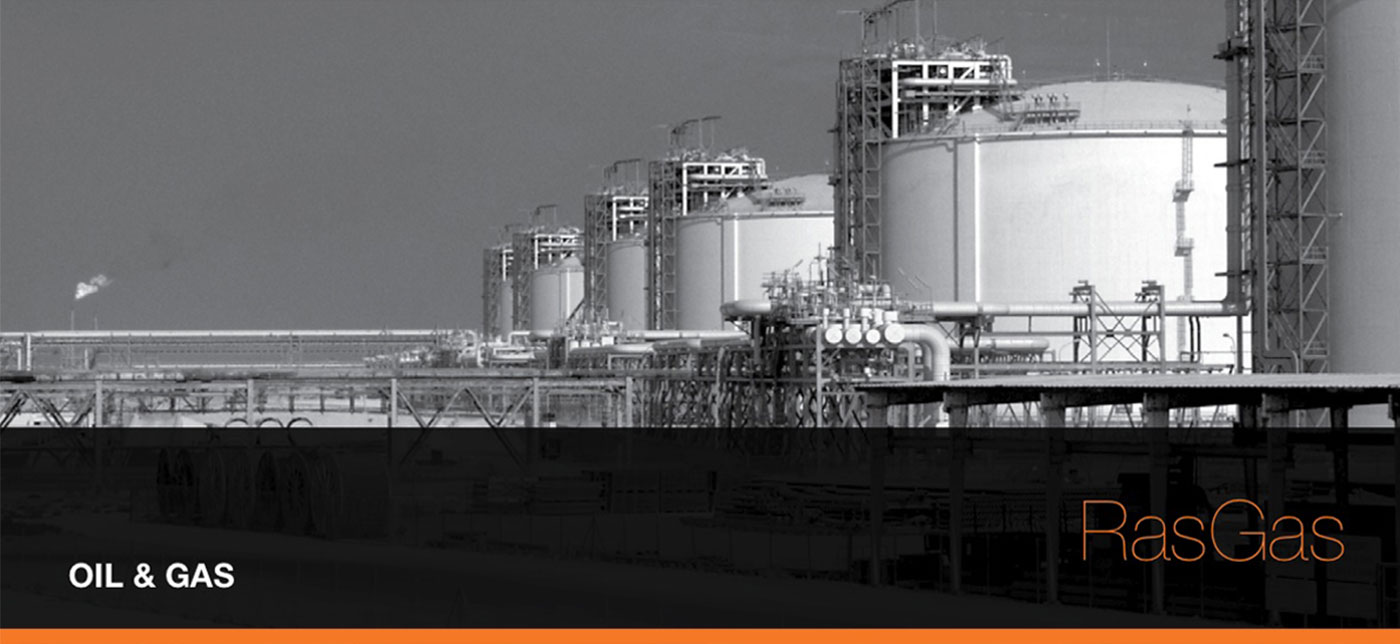 SECURITY SYSTEM
Project – RasGas new workshop
Industry – Oil & Gas
Award Date – June 2008
Completion Date – January 2009
Role in Contract – Contractor
Location – Ras Laffan
Techno Q Project Manager – Kalr Blume
Client – RasGas
Equipment – Video Marine Explosion Poof, camera housing,
GE Fiber optical transceivers, WFC Tilted Camera Poles, AMP/Interconnect Fiber cables and Equipment
Description of the Project
RasGas is one the premier integrated liquefies natural gas (LNG) enterprise in the world.
It is obvious the need of high security standards of its facilities, especially at the Ras Laffam North Field plant.
Techno Q has been required to design and install the CCTV System for a new workshop building, integrating it with the existing one.
The CCTV solution covers the outdoor fence borders of the new workshop building. All the cameras are Motorized Zoom type, installed in explosion proof housings and placed on six-meters tit-type towers. The cameras' video and control signals are transmitted to the server room in the workshop building over fiber transmitters and cables. Afterwards, the signal is conveyed to the central CCTV room. The control room receives and integrated the information gathered throughout the several cameras installed in the plant.