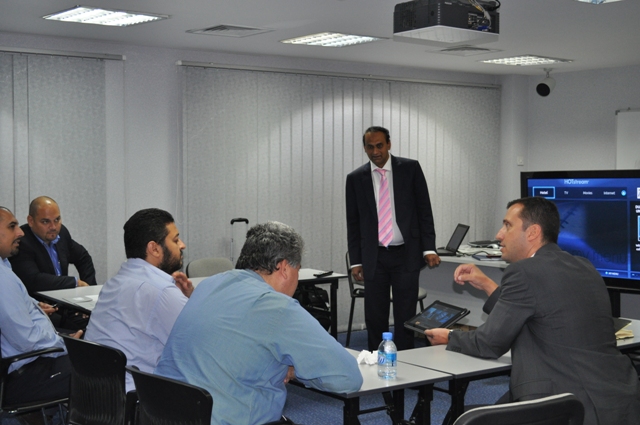 Techno Q recently partnered up with MCOM Media Communications, a highly specialised European provider of innovative services and solutions for creation and distribution of audiovisual content over IP and coax networks
In cooperation with MCOM Media Communications, Techno Q launched HOTstream hospitality and healthcare product suite as part of its broad hospitality management solution offering.
HOTstream hospitality suite is one of the most advanced and innovative information and entertainment platforms designed specifically for the hospitality and healthcare sectors.
It includes solutions for Interactive services, IPTV, Video-On-Demand, High Speed Internet Access and Digital Signage and is fully integrated with hospitality solutions such as PMS, Spa software, Sales & Catering, POS, room controls and others.
Offering a multi-screen platform that supports in-room TVs, guests' tablets, smart phones, laptops and public area displays using state-of-the-art technology that enhances the guest experience by offering luxury services and innovations, while generating revenue opportunities for the business.
Techno Q, on the other hand, has been at the forefront of systems integration in Qatar since 1995, specializing in audiovisual systems, building controls, security and fire systems, lighting solutions, information technology, broadcast and hospitality management solutions.
In addition to our business portfolio of various systems solutions, Techno Q offers an array of hospitality management applications for property management, central hotel solutions, restaurant management solutions, MICROS-Fidelio Financials hardware and software, and point of sale (POS) systems for operational applications, as well as a suite of back office applications that include inventory, labour, financial management, and other centrally hosted enterprise applications.
Azzam Tabbal, Techno Q's Assistant Manager Hospitality Solutions, explained that HOTstream is designed for hotels of any size and category, cruise ships, hospitals, medical centres and other hospitality related companies and enterprises.
"This latest partnership is yet another example of Techno Q's continued commitment to cost-efficient and environmentally friendly technology that provides quality customized system integration services," he said.
"With the launch of HOTstream, we are ensuring that Qatar's hospitality and healthcare sectors have access to the very latest in innovative technology so they, in turn, can offer the very best service to their respective clients," Tabbal concluded.